Dr. Donald V. Reames
Position: Astrophysicist Emeritus
Office: GSFC , Building 34, Room W392, Mail Code 661
Phone: (301) 286-6454
Fax: (301) 286-1215
E-mail: donald.v.reames@nasa.gov, dvreames@umd.edu
Home page: http://epact2.gsfc.nasa.gov/don


Born and raised in south Florida, Don Reames attended the University of California at Berkeley for both his undergraduate and graduate work. Receiving a Ph.D. in nuclear physics of heavy-ion reactions in 1964, he came to Goddard to work with a group studying element abundances of the heavy ions from solar events and in the galactic cosmic rays, using sounding rockets flown from Ft. Churchill, the Gemini XI spacecraft and high-altitude balloons. Subsequently, he analyzed data from energetic-particle detectors on the ISEE-3/ICE spacecraft and from similar instruments on IMP-8 and Helios 1 and 2 to study particle acceleration at the Sun and throughout the heliosphere. He used particle abundances to study wave-particle interactions that produce the 3He-rich, Fe-rich ions from impulsive solar flares, and studied the element abundances of the solar corona using particles accelerated by shock waves from large coronal mass ejections (CMEs) and in corotating interaction regions of the solar wind. He has done extensive correlations of particle measurements with radio, optical, X-ray and gamma-ray observations in solar flares in an effort to relate the photons to the energetic particles that produce them. CMEs and the particles they accelerate also have significant terrestrial effects.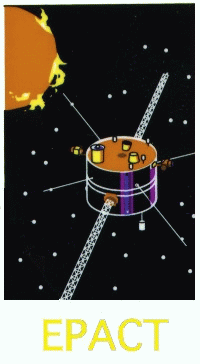 Don Reames participated in the design, construction and testing of the Energetic Particles, Acceleration, Composition and Transport (EPACT) experiment on the WIND spacecraft launched November 1, 1994. EPACT is 100 times more sensitive than previous instruments and continues to greatly extended the element and isotope resolution and the energy coverage of particle observations. Don is also a Co-investigator on the IMPACT experiment on the STEREO mission launched in 2006.
Over the years Don's primary interest has been to understand the physics of particle acceleration in astrophysical plasmas. However, the pursuit of that goal has involved diverse activities from direct participation in work on acceleration or transport theory, to transferring liquid helium in Ft. Churchill, to calibrating detectors in a gold beam at Oak Ridge, to writing and debugging C programs for real-time data acquisition or graphic display.
In 2003 Don retired from the Civil Service to continue in an Emeritus position at Goddard. In 2007 he joined the University of Maryland, College Park where he is now a Senior Research Scientist.
Don received the 2001 John C. Lindsay Memorial Award for Space Sciences from Goddard and the 2012 George Ellery Hale Prize from the Solar Physics Division of the American Astronomical Society (video).
Selected Recent (1997-2013) Publications:


Standard Curriculum vitae and complete reference list
This file was last modified on Friday, 02-May-2014 16:41:55 EDT